Affordable Fishing Reels – Buying Guide, Reviews and Comparison
If you're looking for the best fishing equipment on the market but don't have the time to read through the reviews we've compiled, this brief paragraph will assist you in making an informed purchase decision. After considering the feedback that the top-rated models in this line have received, we have concluded that the Piscifun Flame Ultra Smooth Spinning Reel is the model that provides the best value for the money. The 9+1 ball bearings in this model contribute to its buttery smooth performance, making casting and retrieving easier than ever before. The zinc drive gear will provide you with powerful and consistent operation, allowing you to easily battle even the largest of fish. This model's long-lasting construction allows it to provide dependable performance, and its compact design makes it convenient to store. If, for some reason, our first recommendation is no longer available, we recommend that you take a look at the Zebco Authentic Spincast Fishing Reel.
Comparison table
5 Best Cheap Fishing Reels (Reviews) in 2021
The most outstanding products in this category will be highlighted in the following section. Because all of these models have received the most positive cheap fishing reel reviews, it appears that they are well worth the money spent on them. Furthermore, they will not deplete your bank account but will allow you to make the most of your fishing excursion.
1. Piscifun Flame Ultra Smooth Spinning Reel 
The manufacturer has managed to pack incredibly smooth performance and great power into a compact and lightweight frame by utilizing premium materials and expert craftsmanship. Because of the narrow hollow graphite body and the lightweight reel gears, this model weighs only 8.5 ounces, which is ideal for anglers who value portability over everything else. Using the 9+1 high-quality ball bearings in conjunction with the triple drag washers, you will be able to achieve extremely smooth casting and retrieving performance. As a bonus, you won't have to be concerned about the line breaking because this model is capable of delivering consistent line out time after time. You can rely on this model to assist you in your battle against the big fish because it is equipped with an anti-corrosion zinc drive gear with precise mesh teeth that delivers great power and consistent operation, among other features. The Piscifun Flame reel has a drag force of up to 19.8 lbs., which means that it can handle the majority of fishing applications and techniques on the market.
Pros
As a result of the smooth performance of the ball bearings and the balanced rotor design, you will have an easier time spooling line evenly onto the reel. A high-quality braid ready spool is included, which is typically only found on high-end models, but Piscifun manages to provide a cost-effective product that does not sacrifice on performance or quality in the process. It is difficult not to be impressed by the appearance of this model, which features a matte black body that is contrasted with a red aluminum spool to create an exquisite appearance that is deserving of the Flame moniker. Despite its small size, this model is surprisingly lightweight, and its compact design makes it easy to store and transport.
Cons
A slight oversize bail can cause the angler's hand to come into contact with the bail and make operating it uncomfortable. Because the spool has a small diameter and is very deep in order to achieve extra line capacity, it is difficult to make long casts.
Buy from Amazon.com for ($24.99)
2. Zebco Authentic Spincast Fishing Reel 
This reasonably priced model manages to deliver an impressive range of features that will assist you in making your fishing trips a resounding success while remaining within your budget. First and foremost, the ball bearing drive is of exceptional quality, and it provides the reel with greater sturdiness and support than ever before. As a result, the performance is improved and more consistent. The drag system is also deserving of praise because it allows for extremely fine adjustments, allowing you to enjoy a greater degree of control over the vehicle. The drag can be tightened or loosened in this manner, which helps to prevent the line from snapping. The line, on the other hand, is a red 10-pound line that is included with this option. Another point to mention is that this model is made of extremely lightweight graphite, which is a fantastic material for a variety of reasons. It has a much greater ability to repel corrosion than aluminum, allowing the reel to continue to perform and look great for a longer period of time. It is also tougher, and it can withstand adverse weather and fishing conditions better than other varieties.
Pros
All anglers, regardless of their preferred retrieve side, can use the reel because of its reversible handle, which allows for both right- and left-hand retrieval options. An excellent addition, especially for novice anglers, is the bite alert feature, which generates a loud ticking sound whenever something hits the line. It is constructed of durable yet lightweight graphite that is capable of withstanding harsh water conditions, including salt water, and the construction itself is extremely steadfast. It manages to pack an incredible set of features into a very affordable package, and it allows even the most inexperienced fishermen to bring in a substantial catch.
Cons
It is only suitable for catching small fish because the line that comes with the reel is of poor quality and fragile, and it is not recommended for use with larger fish. Because the anti-reverse system is unreliable, it is not recommended that you rely on it excessively.
Buy from Amazon.com for ($22.99)
3. Penn Battle II Spinning Fishing Reel 
If you're planning on pursuing large fish species that live in saltwater environments, you've just found the ideal ally in this. The Penn Battle II Spinning Fishing Reel is designed to take on large, aggressive fish that can be difficult to catch even when properly equipped. Simply looking at the specifications will reveal why this model performs so admirably under these conditions. The bail wire is made of aluminum, as is the body, side plates, and rotor, which are all made entirely of metal. All of these characteristics contribute to the overall durability of this model and ensure that you will be able to use it for an extended period of time. The drag system is made of carbon fiber, which is another important consideration when it comes to ensuring a smooth ride. Another thing to keep in mind is that the ball bearing system is comprised of five pieces, each of which is completely sealed to prevent moisture from entering the system. In addition, the instant anti-reverse feature is extremely useful.
Pros
There's no mistaking how sturdy and dependable the overall design of this reel is, no matter which way you look at it. Exceptionally high-quality materials were used in its construction, which is one of the primary reasons it is so long-lasting and adaptable to saltwater fishing, especially when targeting large species. The smoothness of operation is enhanced by the use of an HT 100 drag system, which is a little more difficult to achieve with this heavy-duty reel than with others. Cranking is fluid due to the 5-ball bearing system, which is sealed to prevent rust and corrosion from occurring due to the presence of saltwater. The model comes with a Superline spool that is ready to be used with a braided line, which is included with the purchase.
Cons
Be aware that this reel is on the heavy side, and pairing it with a lightweight rod will almost certainly result in the combination feeling unbalanced and difficult to use.
Buy from Amazon.com for ($119.95)
4. Pflueger President Spinning Fishing Reel 
Is it your goal to find an affordable, dependable spinning reel to use in your saltwater fishing expeditions? Several exciting advantages distinguish the Pflueger President Spinning Fishing Reel from the competition, and these advantages place it head and shoulders above the competition. First and foremost, it includes ten ball bearings made of stainless steel that are capable of performing properly in extreme conditions. The drag washers are sealed to ensure that saltwater does not seep into the machine and cause corrosion and rust to develop. From the very first time you use this reel, you will notice how smoothly it operates, which is due to the lubricated drag system, which works flawlessly in all conditions. Another point to mention is the presence of a slow oscillation gearing in the system. Its primary functions are to improve line lay while simultaneously reducing twists and tangles. You will be able to relax knowing that nothing will ruin your fishing trip in this manner. It combines high performance with smooth operation in a stylish package that is easy to use.
Pros
The 10-ball bearing system is guaranteed to provide smooth operation, and you will notice the difference when casting and retrieving the line from the reel. An important feature is that the reel is ready to be used with braided line, which means that there are no restrictions on the type of line you can use to land that trophy fish you've been dreaming of catching. Graphite is used in the construction of the reel's body and rotor, which allows it to be significantly lighter than other reels in its category that are entirely made of metal. You will be able to take advantage of the slow oscillation gearing that has been installed to ensure that your line does not become twisted and tangled while fishing.
Cons
As a result, you should keep this in mind when deciding whether or not to choose it over other models available on the market. When casting the line, there is some noise, so taking it apart and lubricating all of the moving parts might be a good solution.
Buy from Amazon.com for ($64.95)
5. KastKing Brutus Spinning Reel CNC Aluminum
What if you could find an affordable reel that would allow you to complete your fishing set-up while also enjoying a fruitful fishing trip with your friends? For those on a tight budget, the new Brutus from KastKing is a great choice to consider. The product is intended to provide exceptional value and performance while also being fully featured and simple to cast. It is available in four different sizes, ranging from 2000 to 5000 gallons, allowing you to select the most appropriate size for the freshwater fish you are looking for. The Brutus spin reel is constructed of a lightweight and extremely durable graphite frame and rotor that will outperform products that cost three times as much as it does. The spool is constructed of aircraft-grade aluminum, which helps to reduce overall weight while allowing for long, accurate casts. While the 5000-size reel is equipped with an aluminum handle for increased strength and comfort, the handle arms on all other sizes are made of graphite. No matter which option you choose, you can be confident that the handle will be comfortable and will allow your hands to rest comfortably.
Pros
The KastKing Brutus spinning reel is smooth and reliable, and it performs on par with other products that cost several times as much as it does. As a result, it is an excellent choice for those looking for a low-cost fishing accessory. The item is constructed with a zinc alloy main gear and a brass pinion gear to ensure maximum durability while producing a low level of noise to avoid scaring away the fish. In addition to a lightweight and strong graphite frame and rotor that doesn't feel too heavy, the Brutus spin reel has a rubberized handle for added comfort. You can choose from a variety of sizes available, ranging from 2000 to 5000 gallons, to ensure that you catch any type of freshwater fish you desire. It is because of the steel main shaft that the item is strong at its core that you will not have to worry about the item breaking, chipping, or bending.
Cons
As previously stated, the Brutus spinning reel is primarily intended for use in fresh water; therefore, we do not recommend that you use it in salt water, such as the ocean, because it may corrode or rust quickly as a result.
Buy from Amazon.com for ($21.99)
Buying guide
You may be interested in purchasing one of the excellent cheap fishing reels currently available on the market, but you may be unsure of how to choose the most appropriate model for your needs. We are here to assist you. Our in-depth buying guide will walk you through all of the considerations you'll need to make before making your final decision on a product. You would be remiss if you did not continue reading because reading a little extra information is always beneficial.
Type
When it comes to selecting the right unit, whether it's the best budget fishing reel or a more expensive one, your fishing technique, as well as the species you're targeting and the water conditions, all play a significant role in the decision. Currently, there are four types of fishing rods available on the market: spincasting rods, spinning rods, baitcasting rods, and fly fishing rods. The first are intended for beginners and amateurs due to the fact that they are simple to use and significantly more stable than the others. In most cases, spincasting reels are also strong and durable enough to be used on extended fishing trips without the need to worry about whether or not they will malfunction. Snarled lines are common with spinning reels, which means that the user must have a certain level of expertise in order to use them effectively. Additionally, they tend to be more expensive when compared to spincast alternatives, so the decision really comes down to whether you are willing to make the investment and risk cutting the line from time to time. In general, baitcasting units are more dependable than their counterparts due to the fact that they are constructed of stronger materials that allow anglers to use them in both freshwater and saltwater environments. When it comes to handling heavier line, many of these products are designed for large fish and do an excellent job in that regard. Even fly fishing reels, despite the fact that some people believe this is not true, require a certain amount of experience because their whipping action can cause snarls in the hands of inexperienced fishermen. These models do not have any handles, which is why they must rely on a spring-loaded mechanism to operate.
Size
In addition, as previously stated, you should keep in mind that reels are not designed to be used in all fishing situations, and as a result, they may not provide the best results when used in a variety of situations. The dimensions of the reels should be chosen in accordance with the environment in which you will be fishing as well as the species of fish that you are attempting to catch. For example, a baitcasting or spincasting unit can be used to target catfish and bass, but these two methods would be ineffective when attempting to catch trout. In addition, it's important to note that using the same size reel in both a lake and the ocean is not a good idea because the former requires a lighter unit, while the latter necessitates the use of a much larger unit.
Construction
You should expect to come across a wide variety of models if you are looking for cheap fishing reels for sale, which should come as no surprise given your search criteria. One of the most important things to remember when evaluating the quality of a reel's construction is that it should be constructed with minimal use of plastic parts. This type of material is not very durable in the long run, and while a model like this may assist you in completing your first fishing expedition, you may be in for a nasty surprise when one or more of the components fail on your next trip.
Gears and bearings
As previously stated, it is important to keep as far away from plastic gears as possible because they perform an extremely important function. They are the ones who are in charge of attaching the handle to the spool and winding the line onto it with their hands. The ball bearings have the function of smoothening the action, so the greater the number of them, the better the action will be.
Best Reel Manufacturers Today
You should be aware that certain reel manufacturers have managed to create iconic products that all anglers enjoy, regardless of whether you are shopping for the best closed face spinning reel or a regular one on the market. One such model is the Abu Garcia Black Max, which is just one of the top-of-the-line reels that are currently in style, to name a few examples.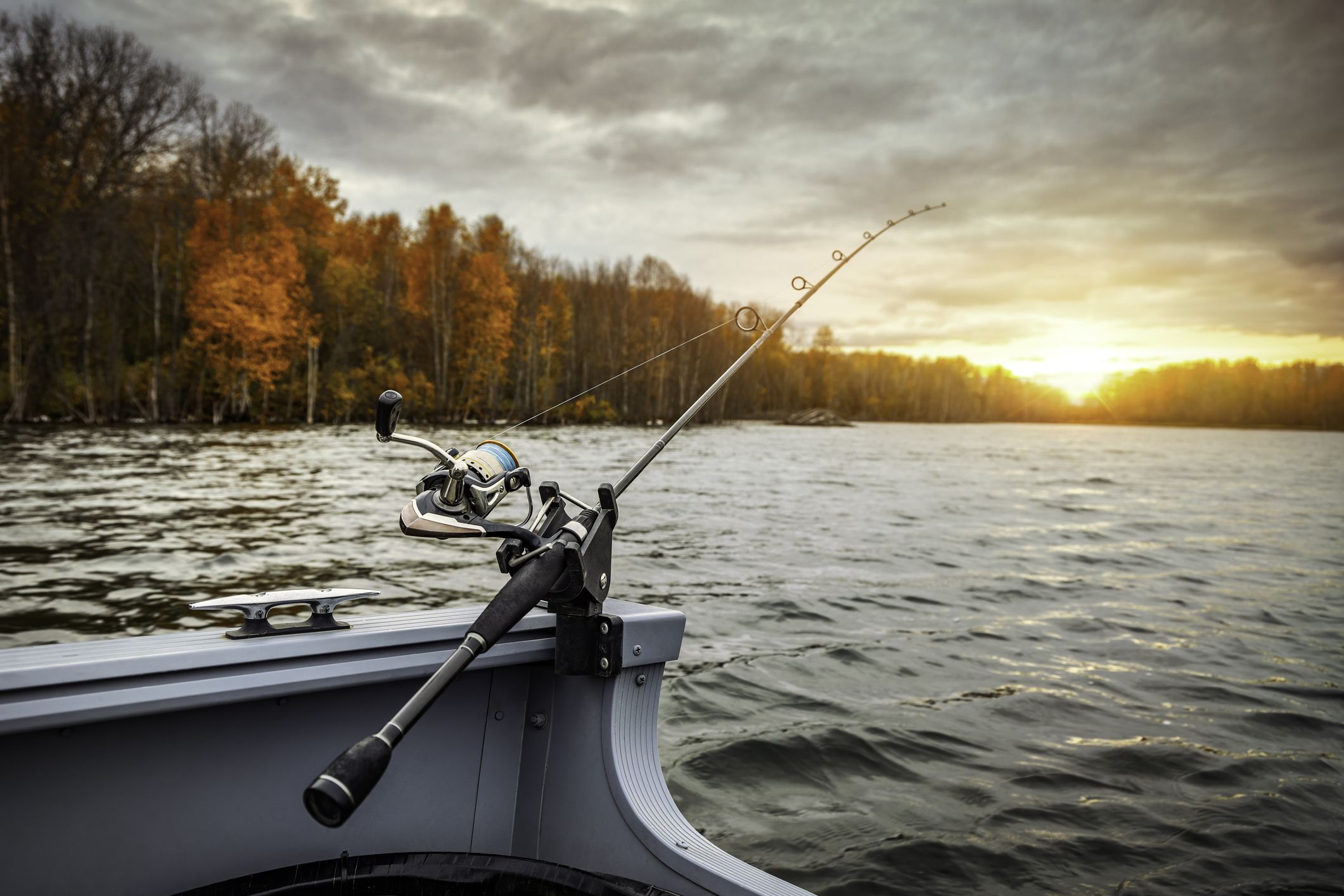 Daiwa
There is no way to go wrong with the products manufactured by Daiwa if you are in the market for a saltwater fishing reel. As a company that was established in 1955, this one has a great deal of knowledge and expertise under its belt, which is evident in the products that they sell to anglers all over the world. If you decide to go fishing in weather conditions that include cold, rain, and other harsh climate elements, you will find that the Daiwa reels will be exactly what you need to get the job done. One of the things that distinguishes Daiwa from other companies is its unwavering commitment to implementing technological advances so that its customers can benefit from the best products available. Daiwa is also well-known for manufacturing truly lightweight rods that do not sacrifice structural integrity in the name of comfort. Daiwa rods and reels are your best companions when fishing in inclement weather because they are both durable and comfortable to use.
Abu Garcia
We have already mentioned a model manufactured by Abu Garcia that is currently very popular, but this company is well-known for a wide range of other products that come off its production lines on a yearly basis. Abu Garcia is a Swedish company that was founded in 1921 and is now a subsidiary of Newell Rubbermaid, a US-based corporation. There are a lot of anglers who swear by Abu Garcia fishing rods when it comes to catching fish. The rods and reels manufactured by this company are sold all over the world, and with thousands of satisfied customers, you can rest assured that you will not be disappointed if you choose one of its products as well. What makes Abu Garcia reels so dependable and well-known is their exceptional long-term durability. Additionally, the outstanding grip provided can improve your overall performance as an angler, which is what matters the most.
Shimano
Shimano is a name that is synonymous with a variety of products, from bicycles to fishing equipment. This Japanese company has harnessed the fishing expertise of its employees to produce some of the most dependable rods and reels available anywhere. You can ask experts and seasoned anglers alike, and they will both tell you that Shimano is their preferred brand whenever they are in the market for new fishing equipment. Shimano rods and reels are also notable for their attractive designs, which is something you will notice about their products. Despite the fact that it has no significant impact on overall performance, it does make Shimano products more appealing and demonstrates that the company understands how to market its fishing equipment. Shimano has more than 80 years of experience in the manufacture of fishing reels, rods, tackle, and a wide range of other fishing accessories. It is a name you should remember if you value excellent quality above all else when it comes to fishing.
Okuma
Okuma is yet another Asian reel manufacturer that has made it onto our list of favorites. Based in Taiwan, this company's products have earned the high praise that it has received over the years from customers and fishing equipment experts alike, and the company deserves it. Those who are familiar with Okuma's Helios and Komodo models will know that these are the names of two models that were created by the company and continue to be extremely popular. Fishing reels from Okuma, such as those available on the market for salmon, catfish, and trout fishing, are designed to provide you with exceptional performance. One thing to keep in mind about these reels is that they are lightweight while still being extremely durable. Furthermore, it makes no difference whether you are right-handed or left-handed because the majority of the products they manufacture are suitable for any angler. Additionally, when you are up against a particularly energetic fish, they will assist you in coming out on top.
Shakespeare
Shakespeare, a company with a long history of manufacturing fishing gear, is still one of the most important players in the industry. It was established in 1898, which means it has more than a century of experience under its collective belt. The reels it manufactures are well-known for being strong and dependable, and the majority of customers say they would not consider switching to another brand. Do not be surprised if the name of this company appears on the list of best sellers in the rod and reel category in any store, whether online or offline. Because anglers appear to be pleased with how well these reels perform in all conditions, it is no surprise that they have gained such widespread popularity.
Penn Fishing
Penn Fishing is yet another traditional company that must be included in this list of the best fishing charter companies. The company, which was established in 1932, has always specialized in the production of saltwater reels. Some of the products launched by this brand even won awards, and that is why many anglers want to get their hands on a Penn Fishing reel. It goes without saying that they produce more than just reels. They also make excellent fishing rods, which are extremely popular among anglers as well. Please keep in mind that the reels that they manufacture are constructed of high-quality materials such as aluminum and stainless steel. This means that they will perform admirably in saltwater, and you will not have to worry about rust or corrosion occurring.
Rapala
Last but not least, we have Rapala as the final name on our list. Moreover, this company originates from a country where fishing has a long history and has long been the primary source of food for the people who live in the surrounding area. Rapala's headquarters are in Finland, but the company now has branches in no fewer than 36 countries around the world, making it the world's largest distributor of fishing tackle. The rods and reels manufactured by this company are known for their outstanding performance. Rapala also designs other types of fishing equipment, but the company's primary focus is on the essential fishing equipment that every angler needs in order to be successful. The quality and expertise that have made Rapala the household name it is today can be relied upon if you want to make an investment in a long-lasting reel that will serve you well for many years.
Daiwa Shimano Alivio 1000 2500 3000S 4000 FD Reel
It is important to note that the Sienna is a spinning reel, as opposed to the other products previously showcased, and as such, it speaks to anglers who are interested in purchasing such a reel. With no doubt, its price range is user-friendly, as we have seen that, depending on the size you choose, it has a high likelihood of being the best fishing reel under 50 dollars. People who have reviewed the reel on the internet have commented on how smooth it is and how little noise it makes. This is confirmed by the many people who have posted reviews on this reel on the internet. Many anglers have emphasized that it does not even vibrate, which is extremely impressive for a spinning reel of this caliber. The Sienna is also a breeze to clean and maintain because it is remarkably simple to take apart and reassemble after each use. Despite the fact that the Sienna is designed for saltwater use, we've observed that many anglers use it in freshwater as well as saltwater. Along with this, you should be aware that this product has an incredibly sturdy construction, thanks to the use of graphite and aluminum, which makes it corrosion-resistant and makes it extremely long-lasting. To summarize, the Sienna is a living testament to the fact that the best gear does not have to be prohibitively expensive.
Pros
This fishing reel is available in several different sizes, allowing it to meet the needs of anglers with a variety of needs, skill levels, and fishing styles. It makes no difference which configuration you choose; this fishing reel provides the precise level of sensitivity that allows you to feel the movement of the fish in the water. It is possible to perform decisive hook setting when you are aware of the fish's reaction to the lure when fishing. Take pleasure in a smooth performance as a result of all of the components working well together. The graphite used in the construction of the frame, rotor, and side plate is well-known for its ability to transmit vibrations effectively while remaining light in weight. Smooth operation is provided by the aluminum spool, which is also lightweight, so it does not add significantly to the overall weight of the entire reel structure. This fishing reel is a good investment for any avid angler who wants to take their fishing adventures to a whole new level. It is exceptionally inexpensive while also being extremely efficient.
Cons
At least two customers have expressed concern that the reel is too small for their requirements.
Plusinno HongYing Series Fishing Reels Spinning
The HongYing series should be at the top of your list if you're looking for the most affordable and yet most dependable spinning reel available. This product, which is available in a variety of sizes, has been designed to perform above and beyond in the majority of situations, ensuring that you are never disappointed with its results. Because of its 5.1:1 gear ratio, metal body, and interchangeable collapsible handle, this Plusinno model has slowly but steadily won the hearts of both novice and experienced anglers alike, and you can learn more about it here. Due to the fact that the line capacity varies depending on the model you select, it is important to choose the correct one for the species you intend to target. With the help of this reel, you can try your hand at catching anything from crappies to bluegills, as well as trout or salmon, depending on your preferences in terms of size. The capabilities of the series have received detailed positive feedback from over one hundred fishermen and women, with some claiming that the quality of this product is on par with that of Abu Garcia and Shimano products. That definitely counts for something, considering that these two brands are the most popular among hardcore anglers.
Pros
Because of the light weight of this fishing reel, which is equipped with a deep aluminum spool, it is easy to control and handle when fishing. Additionally, this option can be used for a variety of ocean fishing applications as well as pond, river and stream fishing and reservoir fishing. The computer-balanced rotor of the reel makes it simple and quick to release the fishing line, while maintaining exceptional smoothness throughout the process. The entire fishing rig is kept from wobbling as a result of this technique. Aside from ensuring a secure and stable installation, the reel also saves time and effort. The handle does not need to be unscrewed, as with most other reels, in order to make the most of available space. The exclusive S-Curve oscillation system ensures that the fishing line is wound in a consistent and dependable manner. It is spooled securely and smoothly around the reel so that the release is smooth for both casting and retrieving.
Cons
According to some users, the spool's line capacity appears to be insufficient in keeping with its lightweight design. This element, on the other hand, is enhanced by the use of a Shimano braid.
Piscifun Torrent Right Handed 6.3:1 13+1 Shielded Bearings
Looking for one of the most remarkable cheap fishing reels on the market? Look no further than this site for your answer. We are confident that this Piscifun product will meet or even exceed your expectations. First and foremost, it is simple to cast, despite the fact that it has been designed to withstand even the roughest waters and the toughest fish. The 6.3:1 gear ratio and thirteen stainless steel ball bearings, as well as an additional roller bearing, make this reel a viable option, especially given its line capacity of 12 lbs at 100 yards. The Piscifun model, in contrast to many of its competitors in the same approximate price range, is constructed primarily of fiberglass and brass parts. The fact that cleaning and maintenance are a breeze is another reason why you should consider this unit. According to the owner feedback that we have analyzed in this regard, it appears that anglers have little to no difficulty when it comes to taking the reel apart, cleaning and lubricating it, and then putting it back together. It only makes sense that you should pay attention to this process if you are going to be using the reel in saltwater. As a result, this product is the best budget fishing reel available today, as it outperforms the competition in terms of backlash and provides excellent value for money.
Pros
This fishing rod is equipped with precision-engineered gears that are supplemented by three-disc, high-grade carbon fiber drag washers that provide impressive pulling power. You have the ability to fine-tune the powerful 18-pound drag system, which also contributes to the overall durability of the unit. Designed to handle large fish, this option has a smooth 7.1:1 gear ratio that makes it easy to handle the catch. With each turn of the handle, 7.1 revolutions of the spool are completed on the spool. This ensures that the line is mobilized as quickly as possible, which is especially important during intense fishing situations. Along with the smooth and long-lasting performance, the reel is equipped with a reinforced CNC machined brass gear for added strength and durability. This component ensures a durable drag system that allows for effortless casting and retrieving. With the 5+1 stainless steel bearings, you retain control over the casting process. They move consistently together for a flawless execution of casts with no stalling. The reel is equipped with a magnetic brake that allows for dynamic adjustments while maintaining accuracy and efficiency.
Cons
Some buyers have reported that they were unable to locate the package's usage instructions on occasion. Because of this, beginners may not be able to optimize the reel's use as effectively as experienced players.
KastKing Royale Legend Carbon Fiber Baitcasting Reels
The KastKing baitcasting reel is not only a sight to behold, but it also performs admirably and has excellent dynamics when casting. The fact that it is both inexpensive and well-made, in comparison to other options we have seen while prospecting the market, allows it to fulfill two of the most important requirements of beginners and amateurs. Furthermore, this reel has a great deal of endurance, which will allow you to focus on your tasks without having to worry about whether or not something is wrong with its capabilities. With a 7.0:1 gear ratio and 17.5lbs of drag, it will most definitely not put a strain on your patience. It is now possible to cast and retrieve with ease thanks to the 11 + 1 corrosion-resistant ball bearings that are included with this reel. In addition, it's important to note that this is one of the more quiet options available, as it makes virtually no noise and will not scare away any of your catches. KastKing Royale Legend fishing reel reviews have been extremely positive, with many fishermen and women stating that, despite the fact that this is a budget product, it does not perform as such. Many people even go so far as to say that it outperforms their reels that cost 200 dollars or more.
Pros
In order to have a tournament-ready fishing rig, make sure that this fishing reel is attached to your favorite fishing rod.. With its low profile, the device is simple to handle and does not obstruct your line of sight, allowing you to easily monitor the action of the fish as it feeds on the bait. Is it your concern that you will spook the fish during retrieves? With this device, you can retrieve line at a high speed while remaining completely silent, which is undetectable by the fish in the water. Because of the precision-cut brass gear configuration, you can expect low maintenance and optimal performance during casting and retrieval operations. This option is also well-known for its 11 + 1 shielded MaxiDur corrosion-resistant ball bearings, which provide long tool life while also meeting the demand for quick and easy casting and retrieval operations. In addition, fine tuning the centrifugal and magnetic brake systems is a simple and straightforward process. Additionally, the wiffle-style spool, which is exceptionally lightweight, provides the greatest amount of strength.
Cons
Although it is not a significant disadvantage, the reel will require a small amount of lubrication after it has been removed from the package.
Shimano Spin Reel Clam
Its popularity among fishermen and women continues to grow in spite of its low cost. It is long-lasting, lightweight, and versatile enough to be used in both freshwater and saltwater environments. The fact that it can be cast with one hand appears to have impressed the majority of those who have purchased it, and the fact that it is simple to use is also an important detail. This reel was manufactured in China, which was to be expected considering that it costs less than thirty dollars. However, we've noticed that the vast majority of people who have given the product a rating don't appear to be bothered by this, presumably because the reel is completely capable of doing what it is intended to do. In short, this Shimano unit is a lightweight and dependable alternative that is well worth its weight in gold, especially considering that it is constructed entirely of graphite, including the frame, sideplate, rotor, spool, and rear drag. Furthermore, it can be used with a wide range of lines, including mono, PowerPro, and fluorocarbon, among others. According to what buyers had to say about this particular matter, reversing the handle from left to right as well as the other way around is straightforward. It is safe to say that the Shimano Spin Reel Clam has earned the praise of more than two hundred anglers, and that it provides excellent value for the money.
Pros
This option is a lightweight, rear-drag fishing reel that includes some of the cool and revolutionary features that the brand is known for. It is constructed with high-quality materials to ensure dependable craftsmanship. With the graphite side plate, frame, and spool, you get a strong, lightweight structure in a fishing reel that is also capable of casting. This model is capable of accommodating mono, super, and fluorocarbon line configurations. The reel is equipped with a lightweight rear drag that allows you to control the unit with ease, allowing for a smooth and easy retrieval and casting. This size 40 reel has a line capacity of 10 to 20 pounds of test line and is available in a variety of colors. Those elements are certainly capable of attracting a wide range of fish species. This model is lightweight and versatile, and it allows casting with just one hand. You can change the direction of the crank on the fly while still maintaining control of the rig. This helps to keep nasty bird's nests at bay.
Cons
Because this reel does not have an anti-reverse feature, it may not be suitable for use by a beginner angler.